Dental labo equipmen
Desk
PRO DESK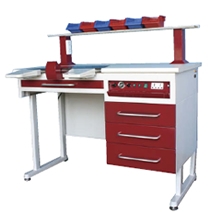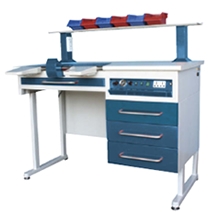 It is a lab desk of the Quest original which combines durability and convenience.
●Size(Approximate Measurements)
  W1200×H850×D600(㎜)
●Color(Drawer Part) Red, Blue
  * Specification, size, and design may differ from a photograph.
   Please feel free to ask if you have any questions or concerns.
---
Resin injection molding machine for dentures
Anchor Jet

We are preparing not only the injection machine but also the system together with the furnace and the accessories.