Instrument
Plaster Nippers


Angle of the blade edge differ.
Angle of the blade edge inclines 35 degrees to an axis.
It is not hard on the wrists and can do the division work comfortably.
Spring is built in the joint part.
Because it excels in operability, working efficiency improves much more.
Stopper is equipped in the handle base.
It is safety design of the dangerous prevention.
Handle cover of the soft feeling is attached, and it is easy to grasp and is comfortable feeling.
---
Plaster Trimming Nippers
PLUSTER TRIM FORCEPS


It is possible to use it widely from digging of the denture in the gypsum model after polymerization to removal of gypsum on the inner surface of the denture.
Convenient for trimming and antagonist checking of plaster model.
Both springs are built-in the joint part.
(Leftside Image ) Ideal for gypsum removal of denture alveolar ridges.
(Middle・Image)Convenient for removing excess gypsum during antagonist checking. Since the cut direction is constant, you can work with confidence.
(Rightside Image)Unique desing of cutting edge is ideal for removing the lingual side of the mandible plaster model.
---
Bar Cutter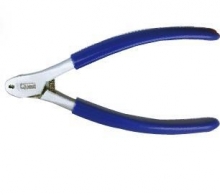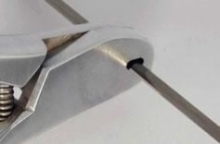 BAR CUTTER (#2 TYPE)
There is no burr even thick bar(lingual bars, palatal bars), you can cut in a flat.
Moreover, it has a structure that can be cut with a light power.
---
Power Cutter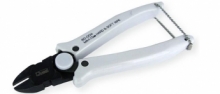 POWER CUTER
Specialized cutlery steel is used.
It can be cut at little burden by the rubber handle and the double joint function.
● Cutting Tolerance:Diameter 1.5mm
---
Crown Holder


CROWN KEEP PLIER
Definitely, it can be retain regardless of the form like Metal Crown, Facing Crown and Inlay.
Prosthesis is not damaged because it is made by a plastic.
Can be used for various works such as polishing, forming the surface characterization,
blasting and high temperature cleaning.
---
Rubber Bowl


PURE RUBBER BOWL
■Rubber Bowl
●Color:Green
●Specification:Extra-large(130×95mm)
          Large(105×70mm) 
          Small(85×55mm) 
※Size is diameter x height.
---
Algin Spatula


PURE ALGIN SPATULA
Pure Algin Spatula(With clasps)
---
Plaster Spatula


---
WAX SPATULAS


---
Plaster Model Saw
RAKURAKU SAW


●Length of razor blade is 100mm.
RAKURAKU SAW (RAZOR BLADE)
●Packaging:10 pieces/bag
RAKURAKU SAW (FLAME)
●Packaging:1 pieces/box
---
Wax & Porcelain Carvers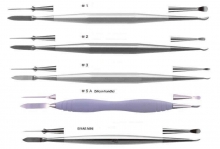 EVANS CARVERS
※We may change the form of handle part without notice.
#1
#2
#3
#5A(Silicon handle)
(Size is about 10% down compared to conventional Evans so that detailed work can be performed easily.) (Overall Length 146mm)
---
P.K. Thomas Instrumet


DROP ON INSTRUMENTS
※We may change the form of handle part without notice.
#1 #2
---
Pliers


---
Pliers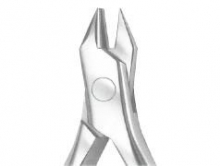 PLIERS
#200 Three Jaw Pliers Large
---
Pliers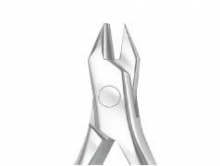 PLIERS
#200S Three Jaw Pliers Small
---
Pliers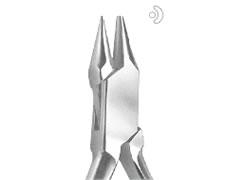 CONCAVED CLASP BENDING PLIERS
TYPE Ⅰ STRAIGHT
TYPE II CURVE
STRAIGHT
CURVE
---
Measuring Devices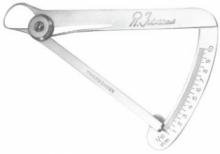 MEASURING DEVICES FOR METAL
IWANSON
For Metal
---
Measuring Devices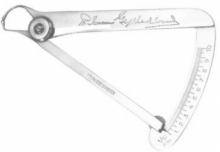 MEASURING DEVICES FOR WAX
IWANSON
For wax