Protection Medical Products
Protection And Medical Devices (Decontamination And Sterilizer )
ACTIVE DRY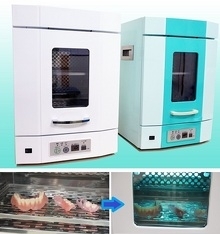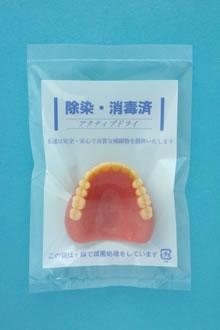 It is a dry type decontamination and sterilizer device which is developed for cleaning of dental equipments and dental tehcnical material such as a denture mold, a denture, etc.
It can be performed decontamination and sterilizer not only the surface but a shadow part by the combinational effect of excited oxygen and ultraviolet rays .
【Feature of Equipment】
◎Because drugs is free, the risk to the human body is eliminated.
◎It is effective regardless of the material and shape.
◎Easy operation with a single switch. Operation is completed in 25 minutes from the press.
■Washer for decontamination
●Dimension/Weight:H500 x W350 x D280mm Weight 15kg Inner part, Stainless steel
●Rating:AC100V(60/50Hz) Electricity Consumption Approximately 48W(At the time of operation)
(2 pieces of the exclusive tray is equipped originally. It can be installation up to 4 pieces.)
【ACTIVE DRY ACCESSORIES】
We also have accessories indispensable to the maintenance of the body, which carry out equipment or objects that applied decontamination and sterilizer in the body.
---
Instrument decontamination washing machine
Fressy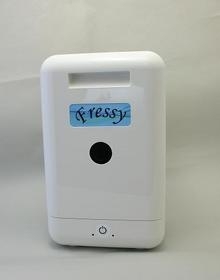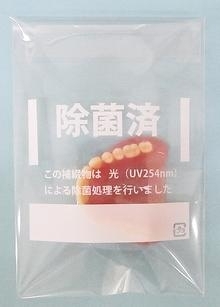 1 Completed decontamination in just 5 minutes
2 Cooperation UV 254 lamp use
3 With a special structure to every corner at various angles
4 Vertical, horizontal, set free
☆ In case of portrait, height 28 cm, width 18 cm, depth 15 cm"
Dedicated mesh small 2pcs
Dedicated mesh big 1pcs
Rubber foot for fixing 4pcs
AC adapter 1pcs
Sterilized pack 100packs
---
Paste for denture washing
STAINCLIN PLUS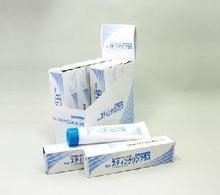 The paste for denture washing which has received the patronage from the beginning of sales is added improvement, and was newly born as New "STAINCLIN PLUS."
This product has blended the dental plaque degradative enzyme and the exclusive polishing material which were developed as only for a denture, the dirt which remains in the usual washing is removed and a smell is also stopped.
It is pasty and easy to use. And you can clean efficiently if you use an optional denture brush.
It can clean a dirt and a dental plaque peculiar to denture , and maintains a beautiful denture forever.
■Toothpaste for denture only (Mint Flavor)
●Packaging:100g/box
---
Denture Cleaning Storage Container
PURE DENTURE CLEANER (WITH A TIMER)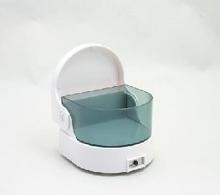 Because the container itself vibrates, dirt is activated and it washes effectively.
There is a function which automatically stops in 7 minutes.
A cleaning effect increases further by using together with a denture detergent.
A cleaning tank can be removed as a case for storage except the time of cleaning.
■Cleaning and Storage for Denture and Mouthpiece
●Specification: Main unit/Polyethylene
   :Main unit dimension:W93×D84×H77 (mm)
   :Dimension in cleaning tank:W80×D73×H38 (mm)
   :Use battery(It includes 2 pieces of a size AA battery times.)
---
Toothbrush
CHRIS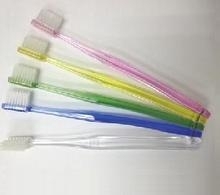 We provide at a price for which it is easy to purchase.
We recommend you mainly to use it for brushing instruction to the patients, etc.
■Toothbrush
●Packaging
 250 pieces (Clear)
 250 pieces (Clear Pink)
 250 pieces (Clear Blue)
 250 pieces (Clear Green)
 250 pieces (Clear Yellow)
 50 pieces (5 colors x 10)
---
Toothbrush
L'Atelier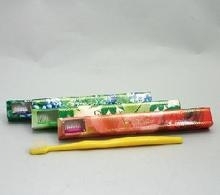 Comfortable polishing feel with a wide head.
Tip of hair is thin so gingiva is not damaged, and it can polish to details.
It has also a form which is easy to grip the handle.
■Toothbrush
●Shade
 4 colors(Pink, Blue, Green, Yellow)
●Packaging
20 pieces (4 colors x 5)
---
Protection Glasses
PURE SUPER EYE PROTECTOR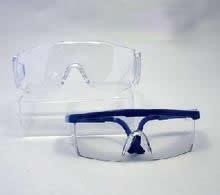 It protects eyes from dust control arise in laboratory works, etc.
Super type applies cloudy preventive processing.
■Simplified protection glasses
●Color:Clear
     Blue
---
Protection Glasses
PURE EYE PROTECTOR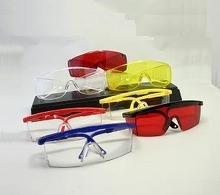 It protects eyes from dust control arise in laboratory works, etc.
■Simplified protection glasses
●Color:Blue
      Yellow
      Red
      Black/Red
      Clear
      Red/Red
      Yellow/Yellow 
---
Disposable Mask
PURE FACEMASK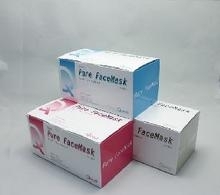 Round flat rubber gentle to the ear and nosepiece of soft resin is adopted with three-layer structure.
■Protection Mask
●Size
 M (175x90 mm)
 S (143x90 mm)
●Size/Color/Packaging
 M(Blue)  50 pieces
 M(Pink)   50 pieces
 M(White)  50 pieces
 S(Pink)  50 pieces
---
Disposable Glove
SAFE TOUCH LATEX GLOVE (POWDER FREE)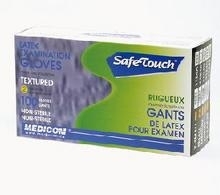 A feeling of operation and wearing is comfortable with non-skid processing.
Ambidextrous Glove.
Unsterilization.
Chlorination Process.
■Protection Glove
●Size
 XS・S・M・L
●Packaging
 100 pieces/box
---
Disposable Glove
DISTECH LATEX GLOVE (POWDERED)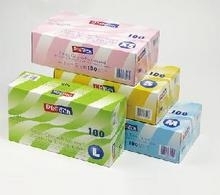 It is an economical glove with sufficient elasticity and intensity.
It is a powder glove with little powder which cannot start allergy easily.
Ambidextrous Glove.
Unsterilization.
■Protection Glove
●Size
 XS・S・M・L
●Packaging
 100 pieces/box